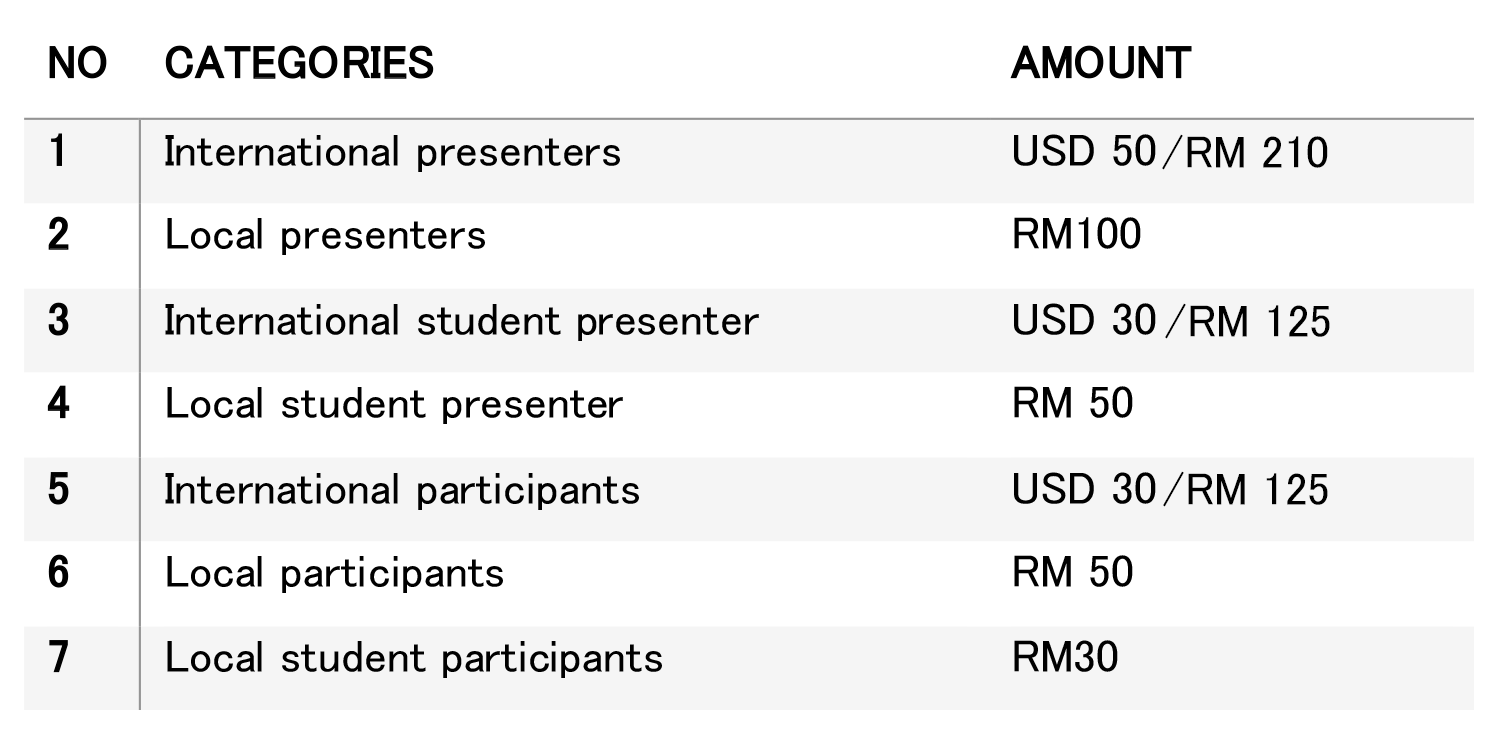 i) Online Banking/Direct bank-in to IIUM Account.
Account Name: UIAM OPERATING ACCOUNT
Account No: 1407-0000004-71-6
Remarks: PCON 2020
ii) Using e-debit machine during the event.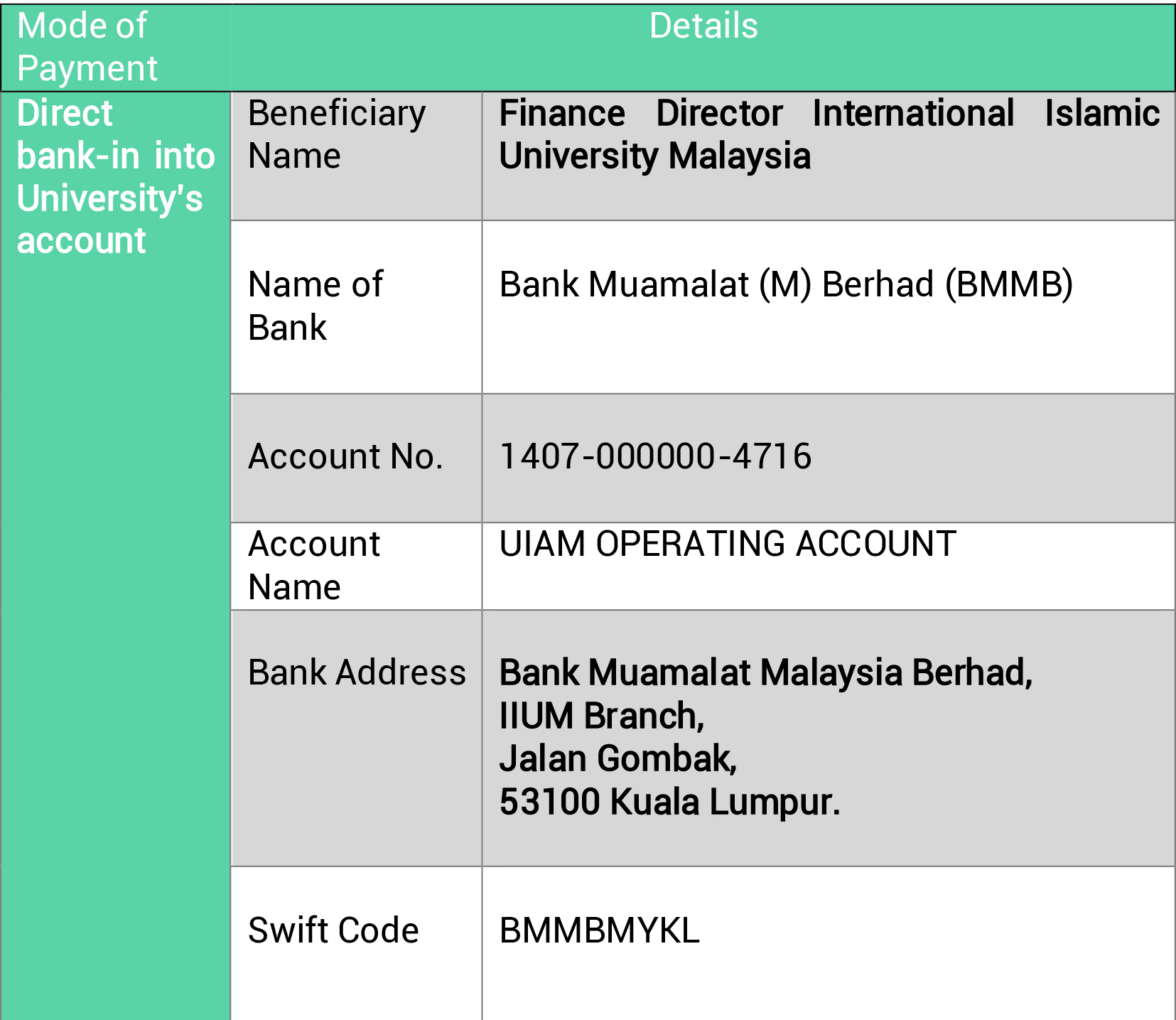 For online fund transfer to operating account using local bank (CIMB, MAYBANK, PUBLIC BANK, etc.) please choose Normal transfer IBG – Internet Bank Giro only. Do not choose Instant Bank Fund Transfer (IBFT).
For Bank Muamalat account holder, the service for fund transfer within Bank Muamalat account is not available.
Please email proof of payment to pconiium@gmail.com by 5th November 2020 for confirmation of payment.
FOR INTERNATIONAL PARTICIPANTS
i) Using FlyWire
Kindly click the button below and fill up the required field.
Please

email proof of payment

to

pconiium@gmail.com by 5th November 2020 for confirmation of payment.
Please note: Conference registration canceled on-line on or before November 5, 2020 is refundable but subject to a MYR10 administrative fee. Registrants canceling on or after November 1, 2020 will not receive a refund. The refund and cancellation policy will not be waived. Registration fees may be transferred to another individual; the invoice for the new registration will be revised to reflect the new registrant's membership status. In the event IIUM must cancel the conference due to unforeseen circumstances, IIUM will refund the cost of registration. However, IIUM does not assume responsibility for any additional costs, charges, or expenses.