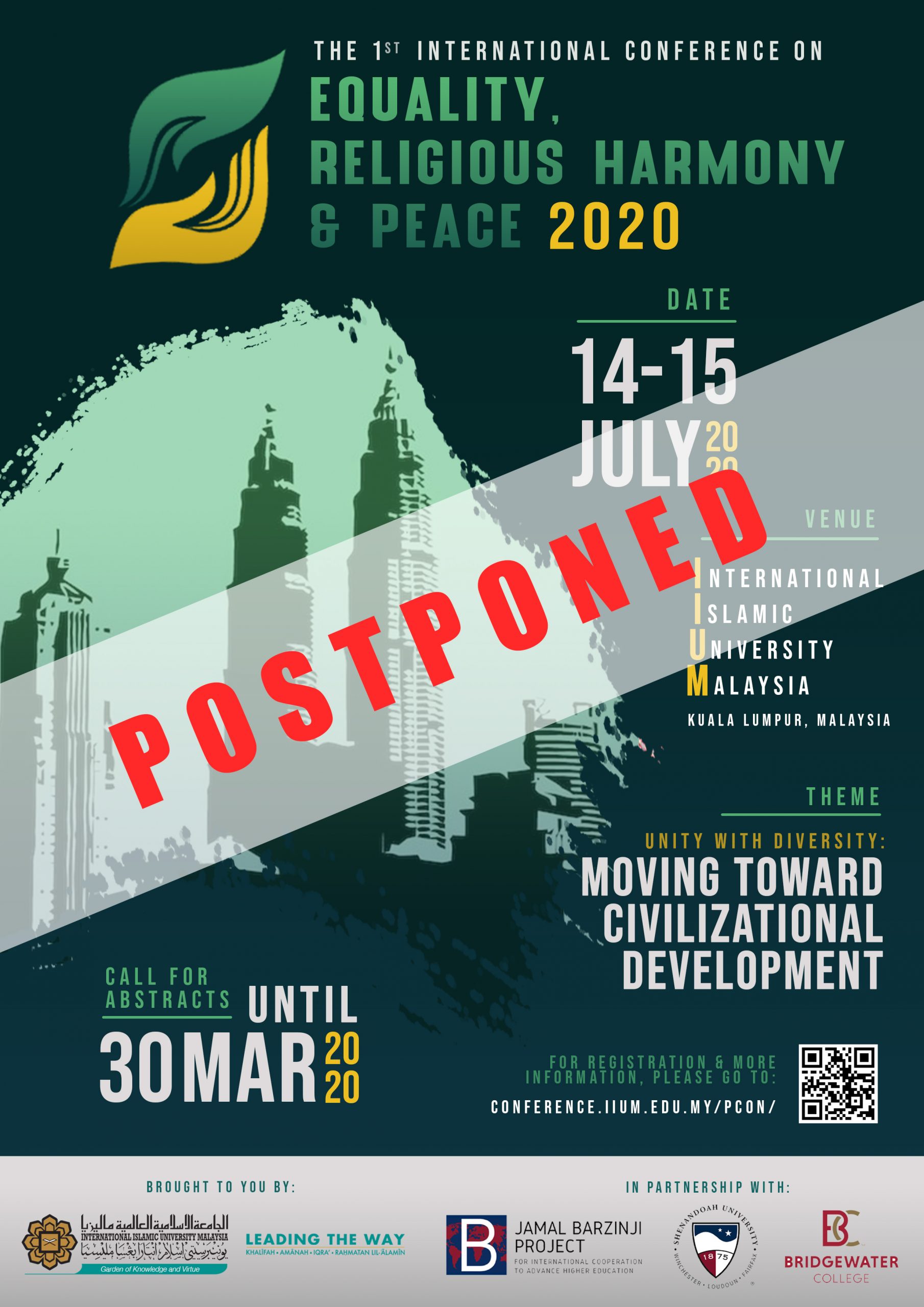 Assalamu'alaikum & good day
Dear friends,
The Organizing Committee for the "EQUALITY, RELIGIOUS HARMONY & PEACE, 2020" Conference has been following the development of COVID-19 spreading throughout the globe for the past weeks. We would like to inform our friends that the Conference scheduled in July 2020 will be postponed to a later date. The new date will be determined by the end of April, God willing.
Thank you.


The International Islamic University of Malaysia (IIUM) through the Office of Internationalization and Globalization, in partnership with Shenandoah University, Bridgewater College and Jamal Barzinji Project for International Cooperation to Advance Higher Education, is hosting a two-day conference to provide scholars, educators and students with a platform to present and discuss topics varying from gender equality to religious harmony and peace. This is the first time the three academic bodies have come together to co-host an event that will provide opportunity for scholars from areas as diverse as political science, civilizational studies, religious studies, inter-faith studies, education, information technology and many more, to reflect and generate ideas to create sustainable peace and harmony for humanity.