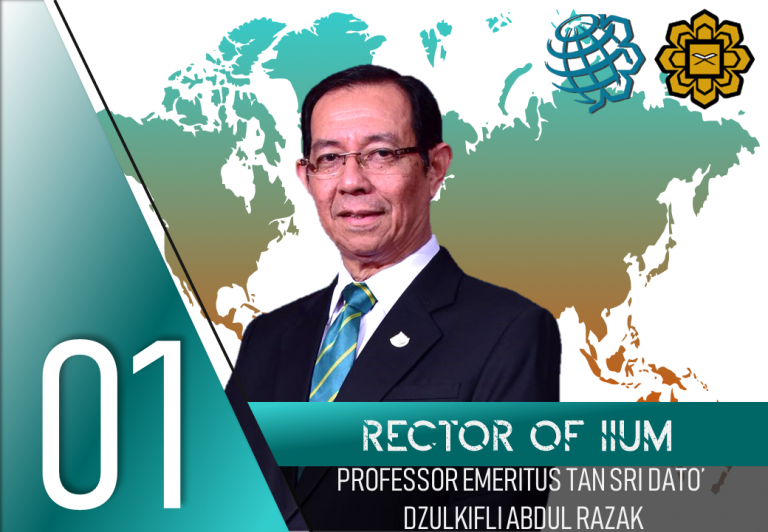 Dzulkifli Abdul Razak (Prof. Emeritus Tan Sri Dato') is the 6th Rector of the International Islamic University Malaysia (IIUM), also known as Universiti Islam Antarabangsa Malaysia (UIAM). He is Immediate Past President of International Association of Universities (IAU), based at UNESCO, Paris, after serving as the 14th President of IAU (2012-2016). He is also an Honorary Professor at University of Nottingham since 2014.
He had served as the 3rd Chairperson, Board of Directors, Universiti Sains Islam Malaysia (USIM), the 5thVice-Chancellor/President of Universiti Sains Malaysia from 2000-2011; and the World Health Organisation (WHO) Expert Advisory Panel on Drug Policy and Management (1995-2010) as well as d WHO Scientific Committee of Tobacco Product Regulation (2004-2006).    
Dzul is the 1st Asian to receive the prestigious 2017 Gilbert Medal and the 7th internationally from Universitas 21, a group of renowned research intensive universities from 16 countries. He also received the 2017 Asia HRD Contribution to Society Award as recognition for people development in the academic world. Dzul is Fellow, Academy of Sciences Malaysia (FASc), the World Academy of Art and Science (FWAAS) and Malaysian Institute of Malaysia (FMIM). He is also Honorary Lifetime member of Asian Academy of Management, and more recently Fellow of the World Academy of Islamic Management (FWAIM). He was awarded the 2017 Tokoh Akademik Negara (National Academic Laureate) and recipients of number of Honorary Doctorates from various international universities. In October 2018, he was conferred the title Professor Emeritus from USM.
His latest contribution is entitled Fourth Industrial Revolution – The Leadership Dilemma (2018), and Voicing Concern, the seventh volume of the same title comprising of his weekly column (2015-2017). Another contribution, Nurturing a Balance Person – The Leadership Challenge (2015, 2017) won the Anugerah Buku Negara 2016, and listed as the 50 Best Malaysian Titles for International Rights 2017-2018. He writes a weekly column for more than 23 years, since 1995, for various Malaysia dailies on issues relating to education, health, and current events, available at 

www.thesundaily.my/news/coulmns/myview.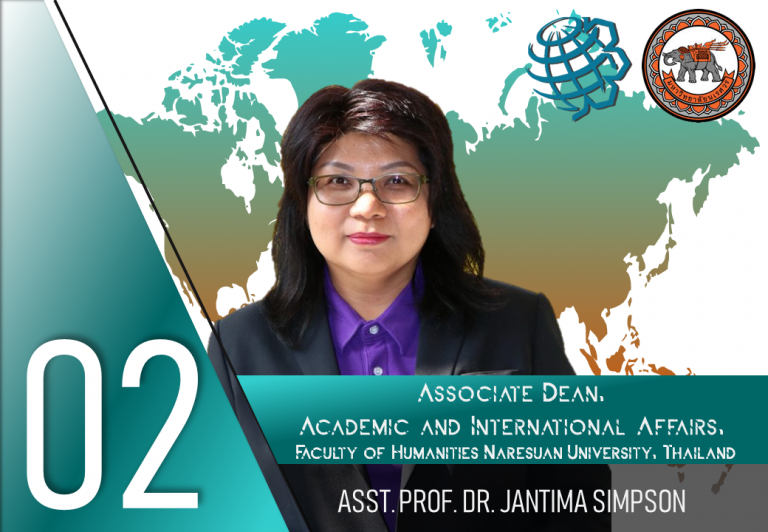 Jantima is Associate Dean, Academic and International Affairs, Faculty of Humanities, Naresuan University, Thailand. She lectures undergraduate and postgraduate ESP courses. Jantima has participated in many training programmes, conferences and research projects related to TEFL. She is a member of the Editorial Committee and the Review Board for the PASAA Journal (PASAA), a scholarly, peer-reviewed language journal of Chulalongkorn University Language Institute (CULI), Thailand. She is also a member of Thailand TESOL. Her research interest is technology in a modern TEFL classroom, classroom interaction, Student-centred and project- based learning, perception and motivation in language learning at all levels.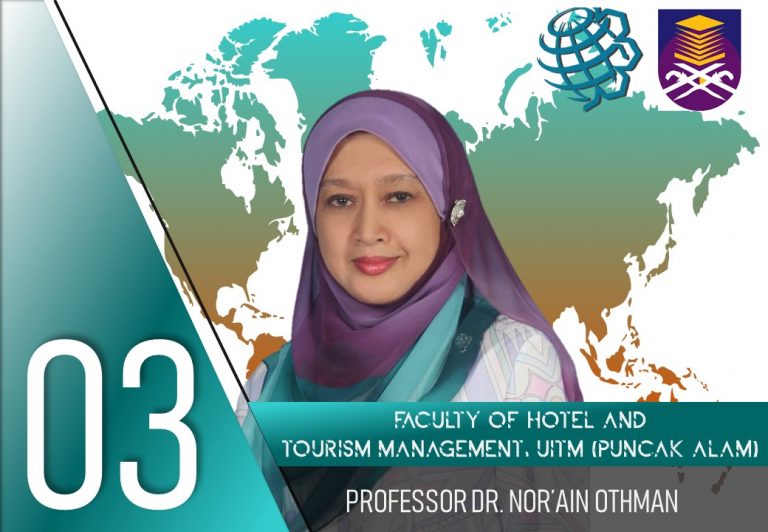 Dr. Nor'Ain Othman is a Professor in the Faculty of Hotel and Tourism Management, Universiti Teknologi MARA (UiTM), Puncak Alam Campus, Selangor, Malaysia. She has more than 10 years working experience as an Assistant Director in Malaysia Tourism Promotion Board. She joined UiTM in 1993 and her research focuses on tourism management, tourism marketing, event management, heritage tourism and Islamic tourism. She has published a number of articles at international journal, chapter in books and presented papers as keynote speaker at local and international conferences. She is actively involved in research and consultancy projects.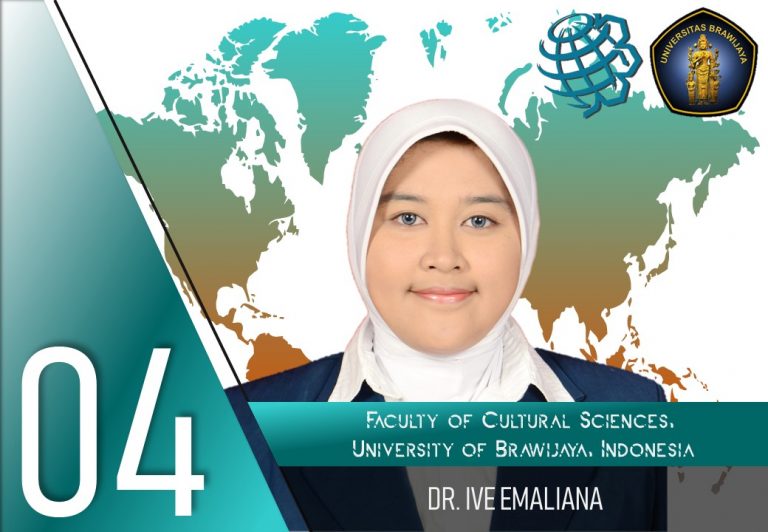 Dr. Ive Emaliana is a lecturer of English Education Program at the Faculty of Cultural Sciences, University of Brawijaya, Indonesia. She earned her B.A. in English Literature and Education in 2007, M.A. in English Education in 2012, and Ph.D. in English Education in 2017 from the State University of Malang. Dr. Ive Emaliana specialises in educational evaluation, epistemic beliefs, gender studies and inclusive education especially those related to language learning. Her written works have been published in several national and international journals. Among her published books are Evaluasi Pembalajaran Bahasa Asing pada Pendidikan Tinggi (2019), Academic Platforms for Students-Researchers (2018), Success Stories in English Language Teaching and Learning (2014) and Pragmatics in Language Learning (2013). She is also the Chairperson for the 2019 International Conference on Education, Humanities, and Language (ICEL), the editor for Studies in English Language Teaching Journal, and a reviewer for the Southern African Linguistics and Applied Language Studies journal.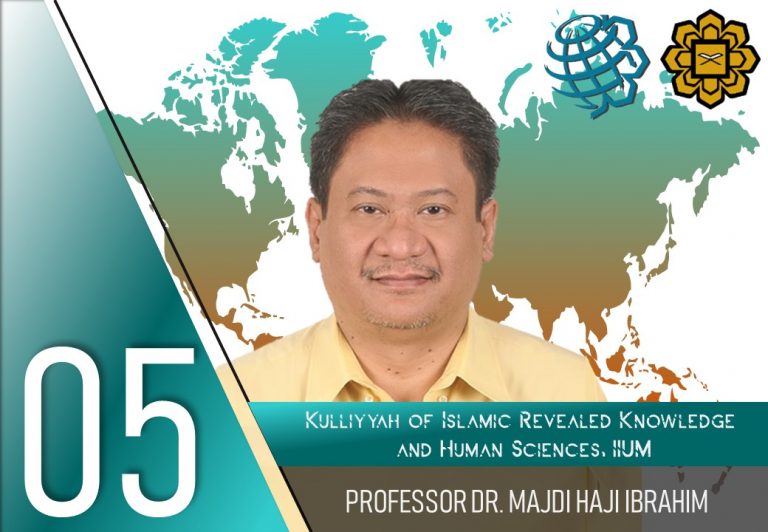 Prof. Majdi Haji Ibrahim is a professor in Applied Linguistics and translation studies at the Department of Arabic Language and Literature, Kulliyyah of Islamic Revealed Knowledge and Human Sciences, IIUM. He received his bachelor's degree in Arabic Language and Literature from IIUM in 1995. In 1997, he was entitled a Master degree of Arts (English-Arabic-English Translation) from the University of Leeds in Britain followed by a Doctorate of Philosophy in Arabic Studies and Islamic Civilization from the Universiti Kebangsaan Malaysia in 2003. Prof. Majdi has carried out several administrative posts. In the past, he used to hold on to the posts of Deputy Dean of the Postgraduate Studies and Research at KIRKHS (2016-2018), Deputy Dean at the International Institute of Islamic Thought and Islamic Civilization (2013-2014), Head of Department of Arabic Language and Literature (2009-2013), Chief of Language and Literature Studies Journals (2009). He is currently serving as Editor in Chief of At-Tajdid Journal.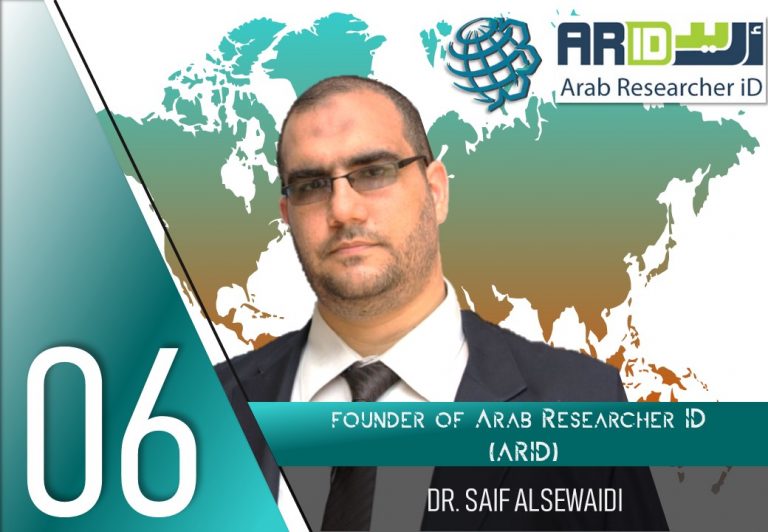 Dr Saif 

Alsewaidi

 is an Iraqi Dentist. He is the founder of Arabic Researcher ID (ARID.my). ARID is an identifying system for Arabic speaking scientific authors around the world. ARID presents a solution to the researchers to create their research profiles with minimum efforts in Arabic. ARID consolidates multiple research profiles and presents one-stop free individual webpage listing that includes all publications and achievements from multiple sources. In addition, Dr Saif is also known as the founder of Abser.org e-learning platform. In the past few years, he was invited as a panel speaker for several international conferences. Despite being involved in managing several digital platforms for research, he is actively involved in writing books. He is the author of several books on personal branding including " صناعة الهوية العلمية للعلماء والخبراء والباحثين" and Digital platform Era.