Publication Opportunities
Registration & Submission
WELCOME TO THE 4TH INTERNATIONAL CONFERENCE OF LANGUAGES,
EDUCATION AND TOURISM 2021 (ICLET 2021)
Formerly known as the International Language and Tourism Conference (ILTC), ICLET 2021 provides a more encompassing avenue for languages, education, tourism and hospitality experts, academicians, practitioners, students and the general research communities to converge and share various matters and studies concerning these areas.
"Language, Education and Tourism – 
Embracing Changes and Challenges" 
English Language | Bahasa Melayu |  اللغة العربية 

Communication Studies
Intercultural Studies
Discourse Studies
Genre Analysis
Gender  Studies
Language Policy and Planning
Language and Media Studies
Education Psychology
Education Administration
Islamic Education 
Early Childhood Education
Technology and Tourism Education
Educational Leadership and Management
Sustainable Tourism Planning and Management
Sustainable tourism policy and strategies
Climate and Tourism
Culture and Heritage in Tourism
Creative Industry in Tourism
24/06/2021 
ICLET 2021 Conference Programme & Presentation Schedule
24/11/2021 
ICLET 2021 e-Proceeding Publication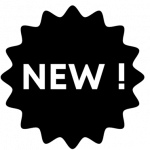 ICLET 2021 Conference Programme & Presentation Schedule
ICLET 2021 Programme Book
Provide exposure and opportunity for students, academics, researchers and practitioners to present in an international level conference which will be a continuous catalytic event for mutual intellectual growth and exchange. 

Provide a platform for students, academics, curriculum developers, service providers and leaders from the industry and academic institutions to engage in latest issues and research  on languages,  education and tourism in line with the conference theme.

Provide a networking avenue for all parties involved to support and collaborate with each other in languages, education and tourism research and developments.
ICLET 2021 DAY 1: https://youtu.be/_IAorX3i8QQ
ICLET 2021 DAY 2: https://youtu.be/OF-c4s2ZELM
ICLET 2021 DAY 3: https://youtu.be/qI1W3miP4YA
Scan our QR Code for ICLET 2021 Program Book

Don't miss out on any of our updates and visit our official social media for other helpful information.
Due to the unstable situation of the COVID-19 pandemic, the organizers have decided that ICLET 2021 will be held FULLY ONLINE THROUGH A VIRTUAL PLATFORM. This is to ensure the safety of all participants and to respond to the government's call to adopt the new norms.
Hence, let's take this opportunity to join the conference online from the comfort of your own home! Stay tuned and keep updated with us through ICLET 2021 official social media.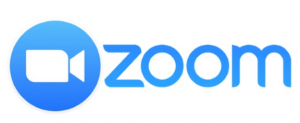 We are going to use ZOOM for the conference. Please ensure that you have installed ZOOM application on your devices so that you can access our video meetings on ZOOM.
Day 1: 28th June 2021
Day 2: 29th June 2021
Day 3: 30th June 2021​
Final Abstract Submission​
Abstract Submission Extension 
Conference Paper Submission 
Final Date for Conference Fees Payment
Recorded Presentation Final Submission 
*updated on 31st December 2021
The Jamalullail Chair is an initiative under the Perlis Islamic Religious and Malay Customs Council (MAIPs), with the aim of promoting research and specialised studies in the field of Islamic studies, Islamic Banking and Finance, Arabic and English Language Studies, Islamic Tourism and Education.