Announcement
We are glad to announce that the new dates for the Conference is on 24th – 25th October 2023.
We have also updated the important dates for this Conference.
For further inquiries, please contact us at this email address: hamkacentre@iium.edu.my
Thank you.
Organizing Committee, ICCHIH 2023
26 May 2023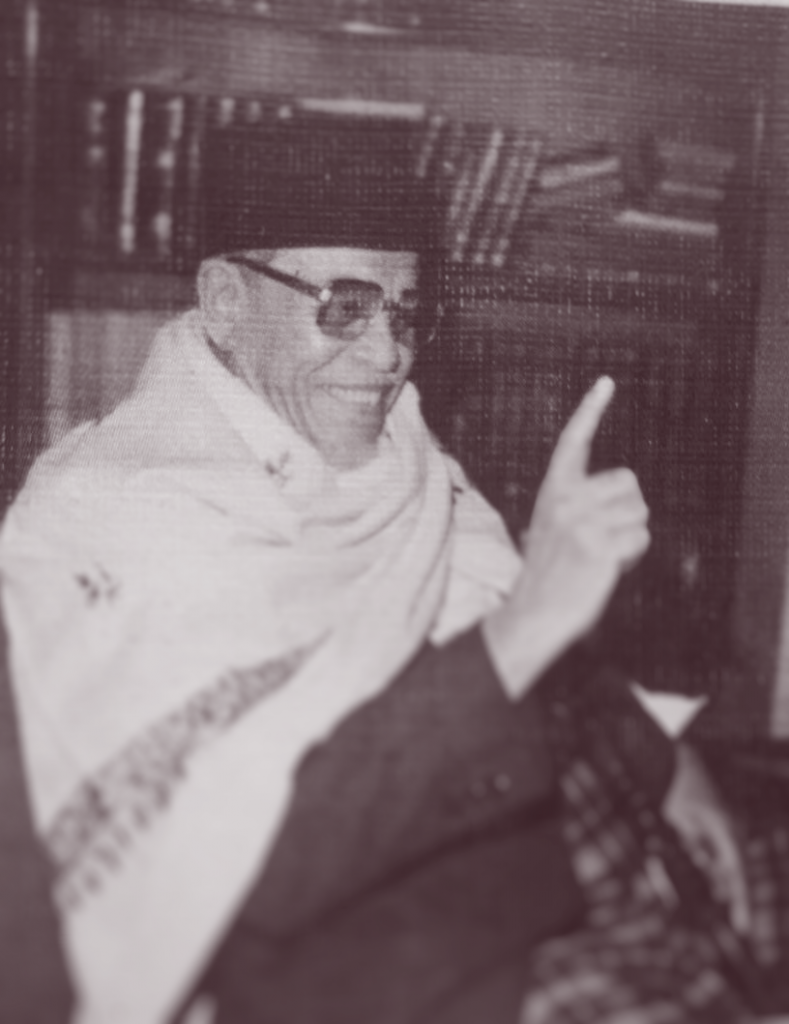 Introduction
Haji Abdul Malik Karim Amrullah or prominently known as HAMKA (1908-1981) was an Indonesian scholar, thinker, religious activist, and novelist who was well known in Nusantara. HAMKA was an eminent scholarly figure who made a remarkable contribution to the development of Muslims through his knowledge dissemination and relevantisation activities. He had made a significant impact on the ways in which knowledge should be sourced and approached, systematised and indigenised them to the local context. Today, even after forty years of HAMKA's departure, his works, thought and rhetoric continue to inspire the Muslim scholars of Nusantara particularly the Malay-speaking intellectuals, thinkers and even the public. HAMKA's thought is relevant and pertinent because he lived in the period of colonisation which exposed the Muslims of Nusantara to Western values, philosophy and modern way of life. The challenges Muslims are facing today are the extensions of the challenges faced by HAMKA and his contemporaries.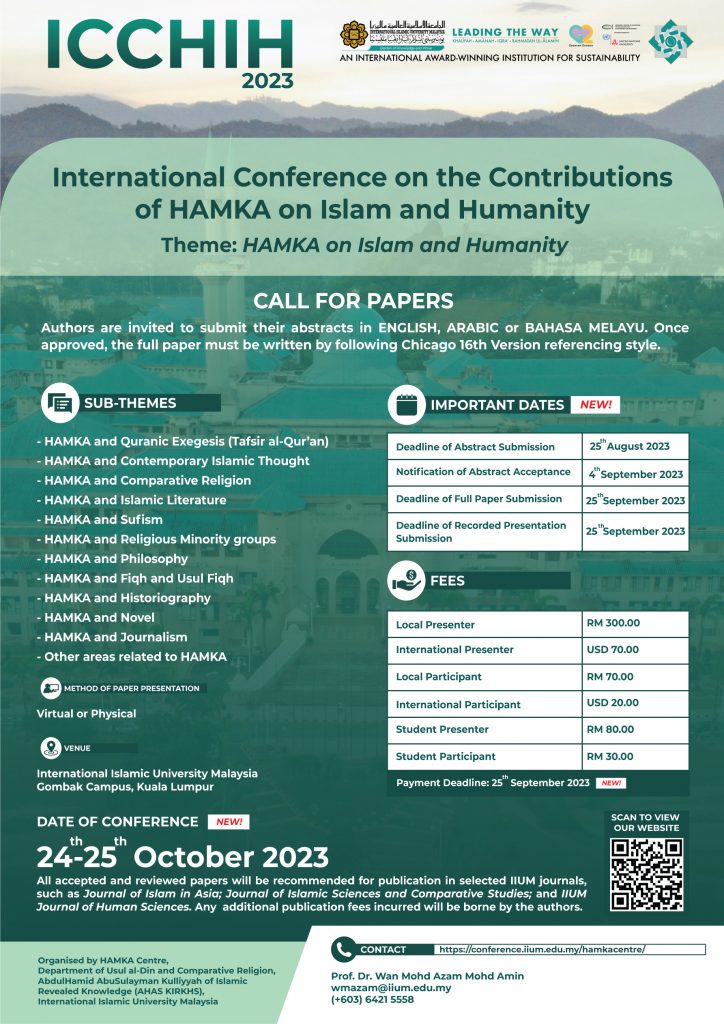 Theme
HAMKA on Islam and Humanity
Sub-themes:
HAMKA and Quranic Exegesis (Tafsir al-Qur'an)
HAMKA and Contemporary Islamic Thought
HAMKA and Islamic Literature
HAMKA and Comparative Religion
HAMKA and Religious Minority groups
HAMKA and Fiqh and Usul Fiqh
HAMKA and Journalism
HAMKA and Da'wah
HAMKA and Media
HAMKA and Society
HAMKA and Politics
HAMKA Intellectual Journey (Autobiography and travelogue)
HAMKA and Gender-related issues
HAMKA and Reformism
HAMKA and Fatwa
HAMKA and Leadership
Method of Presentation
Physical or Virtual
Fees
Local Presenter: RM 300.00
International Presenter: USD 70.00
Local Participant: RM 70.00
International Participant: USD 20.00
Student Presenter: RM 80.00
Student Participant: RM 30.00
Important Dates
Deadline for Abstract Submission: 25th August 2023
Notification of Abstract Acceptance: 4th September 2023
Deadline of Full Paper Submission: 25th September 2023
Deadline of Recorded Presentation Submission: 25th September 2023
Date of Conference: 24th & 25th October 2023

Venue: International Islamic University Malaysia, Gombak Campus, Kuala Lumpur, Malaysia