REGIONAL CONFERENCE AND ROUNDTABLE ON CLIMATE CHANGE POLICY AND LAW
9:00 am till 5:00 pm (GMT +8 hours)
Senate Hall, Muhammad Abdul Rauf Building, IIUM Gombak
To commemorate the 40th anniversary of the International Islamic University Malaysia which is also the 40th anniversary of Ahmad Ibrahim Kulliyyah of Laws, and in line with the objective of the Climate Change Policy and Law (CCPL) Centre and Harun M. Hashim Law Centre to deliver awareness raising events as part of its dissemination and exploitation strategies, the Ahmad Ibrahim Kulliyyah of Laws (AIKOL) is committed to conduct the Regional Roundtable on Climate Change Policy and Law.
Environmental law and climate change are now crucial aspects of policy decision-making and governance. AIKOL is proud to have dedicated academics who are experts in the areas of environmental law, climate change law, energy law, land law, and international law. For many years AIKOL has undertaken a leadership role in environmental and climate change research, both, at local and international fronts as well as in delivering a high quality environmental and climate change education through various forms and approaches at the undergraduate and postgraduate levels. In the year 2021, AIKOL reached another milestone through the establishment of a new centre to serve the development of environmental and climate change law.  This centre, known as the CCPL Centre, which is co-sharing the existing facilities & resources with Harun M. Hashim Law Centre, is established through an international research grant, ERASMUS. This grant has been secured by the team from AIKOL comprising of Assoc. Prof. Dr. Maizatun Mustafa as the project leader, and the team members, Prof. Dr. Farid Sufian Shuaib, Prof. Dr. Sharifah Zubaidah Syed Abdul Kader, Assoc. Prof. Sonny Zulhuda, and Dr. Wan Zulhafiz Wan Zahari.
Main aims of the CCPL Centre are to develop curricula and pedagogical approaches on climate change policy and law.  The Harun M. Hashim Law Centre will support the CCPL in hosting classes for the LLM in climate change policy and law programme using innovative education methodology and hybrid learning, providing a space for prospective and registered students to converge and have discussions. The CCPL Centre will support research and publications, organise conferences and networking, conduct meetings with partners and stakeholders, and undertake dissemination and exploitation activities relating to climate change policy and law.
As such, the CCPL Centre and Harun M. Hashim Law Centre as a vital hub of teaching and research on climate change would play an important role in educating future environmental auditors, corporate managers, practitioners, professionals, policymakers and other relevant stakeholders about policy actions on mitigation and adaption to climate change, while concurrently propagating social and governance measures. Through research, engagement and networking, the Centre would help attain cumulative build-up of societal awareness and influence the practices of the corporate sector, community stakeholders, and local and national governments on climate change governance.
One of the critical areas of this Regional Roundtable is the idea of sharing academic and professional experience towards the development of an up-to-date master's degree curriculum which can attract students from legal and non-legal backgrounds, as well as obtaining feedback on the contents of the curriculum.
Other important objectives include: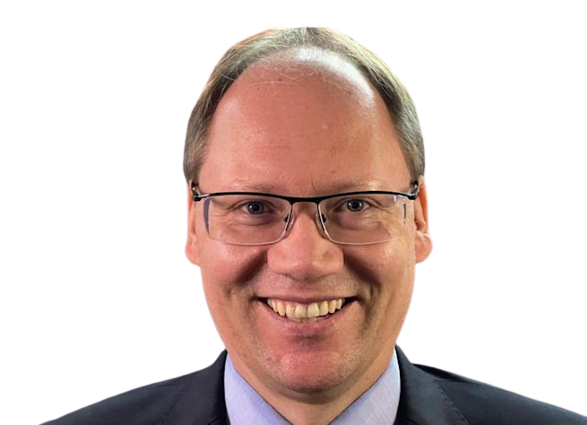 Counsellor – Deputy Head of Delegation | Delegation of the European Union to Malaysia
Born in April 1978 in Norden, Germany.

Mr Timo Goosmann has joined the team of the EU Delegation to Malaysia in September 2021. He has previously served as a diplomat for the Federal Foreign Office of Germany between 2009 and 2021. He has previously been posted to Quito and Jakarta. In Berlin, Mr. Goosmann has worked on cultural diplomacy and on the Venezuela desk.

Before joining the German Federal Foreign Office, he worked as business consultant, university lecturer and in a think tank. He studied EU Integration Studies in Osnabrück (Germany) and Latin American Studies
in Salamanca (Spain).

Mr Goosmann's mother tongue is German and he speaks English, Spanish, French and (a bit) Bahasa Indonesia.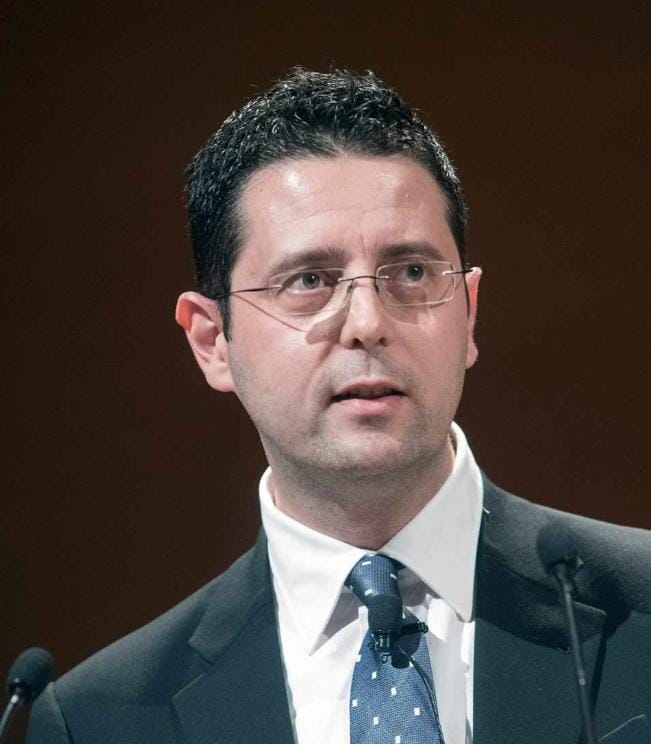 University of Girona, Spain
Albert Ruda is an Associate Professor (professor agregat) in Private Law at the Faculty of Law of Girona, where he completed his law degree and the Doctorate (Dr. eur.). His research focuses in the law of torts and contract law. He has authored more than 100 publications, including a book on barter exchange agreements (El contrato de cesión de suelo por obra, Tirant lo blanch, 2002) and another one on pure ecological harm (El daño ecológico puro, Thomson Aranzadi, 2008). He was awarded the University of Navarre award to the best Spanish doctoral thesis on a private law topic (Premio Sancho Rebullida, 2006), the Civil Protection Award to the best thesis on civil protection (Spanish Ministr of Inner Affairs, 2006), and the Extraordinary Doctorate Prize (2008). He is the editor of the European Law Institute's Spanish Hub series on European Case Law, which includes: "Estudios de jurisprudencia europea: materiales del I y del II encuentro anual del Centro español del European Law Institute" (sepin, 2018); "Estudios sobre Jurisprudencia Europea: materiales del III Encuentro anual Centro español del European Law Institute" (vols. 1 & 2, sepin, 2020), and "Estudios sobre Jurisprudencia Europea: materiales del IV Encuentro anual Centro español del European Law Institute" (sepin, 2021).
He is a member of the Research Project "La versión 2.0 de los Principios Europeos de Derecho de la Responsabilidad Civil" (PID2019-104067RB-100); he has been one of the directors of the Research Project "Modernización y armonización del derecho de daños: fronteras de la responsabilidad, daño resarcible y su valoración (II)" (DER2016-77229-R, Spanish Ministry of Economy and Competitiveness 2016-2019). He is a member of the research group "Grup de recerca consolidat (GRC) Grup de Dret Privat Comparat: Fonaments i Anàlisi" (2017SGR0061, 2017-2020), awarded by the Catalan Government.
He is a member of the European Centre for Tort and Insurance Law (ECTIL), based in Vienna (Austria); Research Fellow at the Utrecht Centre for Accountability and Liability Law (UCALL); member of the "Centre de droit Economique et de développement – Centre de Droit de la concurence (CDED CDC)" at the Université de Perpignan; the "Instituto Brasilero de Estudos de Responsabilidade Civil" (IBERC), the "Instituto de Derecho Iberoamericano" (IDIBE), where he is the coordinator of the Section on European Contract Law. He is also an "academic collaborator" at the "Centro de Estudios Jurídicos Iusta Causa" (Chile) and a regular collaborator of the "Séminaire conjoint de Droit Civil" (Université Paris 1-Université Catholique de Louvain).
He collaborates with the Catalan Government in the drafting and update of Catalan private law, as a member of the Harmonization Section of the Comissió de Codificació de Catalunya, within the Observatori de Dret privat de la Generalitat de Catalunya.
He is a founding member and chair of the European Law Institute Spanish Hub (together with C. Jerez, Madrid). The Hub has been awarded the "Hub of the Year Award" twice (2019 and 2020). He is also the chair of the ELI Special Interest Group (SIG) on Global Private Law (together with Prof. A. McNaughton, Canberra).
He has done research stays at the Universities of Cambridge and Tilburg, Wake Forest University (USA), Nova Southeastern University (USA) and Ryukoku University (Kyoto), the latter thanks to a Japan Foundation scholarship. He has also done research stays at the ECTIL (Vienna) and the Institut Suisse de Droit Comparé (ISDC) in Lausanne, of which he is a former "van Calker" scholar.
Since 2015, he serves as president of arbitration tribunals for the Junta Arbitral de Consum de Catalunya (Agència Catalana de Consum).
He is a founding member of the Research Ethics Committee (Comitè d'ètica i bioseguretat de la recerca) at the UdG (2015-).
As regards teaching innovation, he has been a member and director of the Network on Collaborative Learning (Xarxa d'Interès sobre aprenentatge cooperatiu) (UdG 2009-1013), and a member of the Network in Games and Learning (Xarxa sobre joc i aprenentatge). He is currently a member of the Network on "The SDG in Teaching" (ODS en la docència).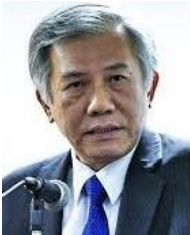 Chairperson, Environment and Climate Change Committee, Bar Council
Roger Chan Weng Keng is the Founder and Managing Partner of Chan Weng Keng & Associates. He is the former Secretary and Vice-President of the Malaysian Bar. He is the current Chairperson of the Bar Council Environmental and Climate Change Committee.
In 2012, he led the Malaysian Bar calling upon the Malaysian Government to uphold its pledges to the international community to do its part to reduce global warming. In the process, he moved he Malaysian Bar to become the first Bar in the international legal fraternity to pass and
adopt a Climate Change Resolution.

Roger Chan Weng Keng is an avid environmentalist and has been both a speaker and active participant in numerous conferences, seminars and workshops in relation to both environment and climate change at the local, regional and international level including at the prestigious Malaysian Bar International Law Conference.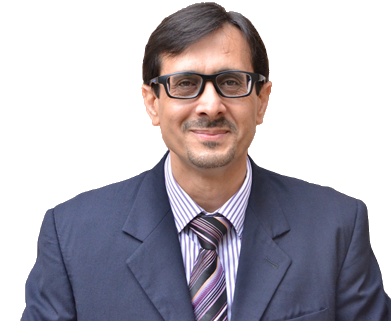 Prof. Dr. Ma'an Fahmi Rashid Al-Khatib
Deputy Dean of Kulliyyah of Engineering Department of Chemical Engineering and Sustainability & Chairman for IIUM River of Life, IIUM
Ma'an Alkhatib has been with International Islamic University Malaysia (IIUM) since 2007. He is now an Associate Professor at the Department of Biotechnology Engineering, Faculty of Engineering. He obtained his Ph.D from University Putra Malaysia with a PhD thesis entitled "Methane gas absorption capacity of carbon materials for absorbed natural gas applications". His MSc was obtained from University Kebangsaan Malaysia (UKM) with a thesis entitled "Surface modification of activated carbon by impregnation with SnCl2.2H2O for the purification of H2/CO2 gas mixture".

He worked as an engineer for Water Equipment International, Amman, Jordan from 1995-1996 and as a senior researcher for COMBICAT R&D Centre, University of Malaya, from 2005 to 2006. Currently, he is the postgraduate academic advisor and integrated design project coordinator for his department. He was the coordinator for the final year project from 2010 to 2015. He is also the Biotechnology Engineering Section Editor for IIUM Engineering Journal. Since 2010, Ma'an served as a committee member and judge for Chem-E-Car competition under the Institute of Engineers Malaysia (IEM).

He is also a member and head of publication and web unit in Bioenvironmental Engineering Research Centre (BERC) and he was the coordinator for Nanoscience and Nontechnology Engineering Research Group (NANORG) (2007-2013). He is a regular reviewer for several peer reviewed journals. He has more than 80 publications, supervised and co-supervised ten Ph.D and ten MSc students, published three books and more than 10 chapters in books and secured more than 25 research funds as a principal researcher and co-researcher. He has won many awards at local and international levels and granted two patents. He was nominated as best teacher for the year 2013 and he won the Best Teacher Award at IIUM university level in 2014.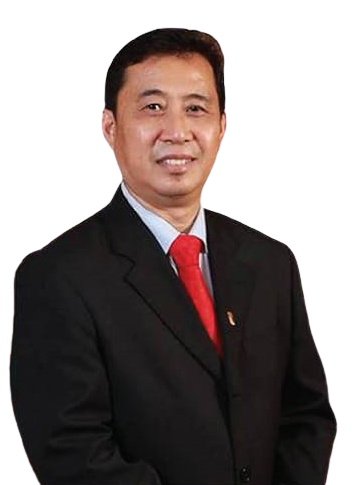 Assoc Prof Dr. Zaini Sakawi
Director of Institute of Climate Change, National University of Malaysia
Director, Institute of Climate Change, National University of Malaysia (IPI-UKM) since 2021. The Institute houses 4 other centres, namely the Earth Observation Centre, Space Science Centre, Centre for Tropical Climate Change and Environmental Management Centre. Dr. Zaini's areas of expertise include environmental and waste management (odour management and analysis), environmental management, physical geography, environmental impact analysis (EIA) and social impact analysis (SIA).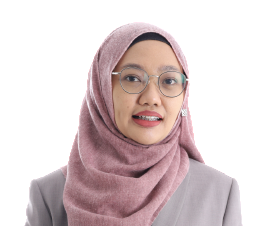 PMO Sustainability Pathway, Tenaga Nasional Berhad
Dr Miza played a leading role in establishing TNB's Net Zero aspiration and ESG targets and is currently driving coordination across the Group in the area of Energy Transition. She has been deeply involved in many strategic initiatives; leveraging on her expertise in diverse topics in sustainability, industry analyses and energy policies.
During her previous stint with the International Energy Agency (IEA) as a Power Market Consultant, she developed proficiency in policy advocacy related to electricity market reforms during the transition to low-carbon power systems, cross-border electricity security in Europe, energy policies of Japan as well as reducing emissions from fossil-fired generation in ASEAN.
She spent the first 12 years of her career in academic, with Universiti Tenaga Nasional where she focused on power systems analyses as well as renewable energy.