The 3rd Conference on Asian Inclusive Smart Cities in the Post Covid-19 Arena:
Malaysia's Perspectives on Inclusiveness Smart Cities
The Intercontinental Hotel Kuala Lumpur
The Asian Inclusive Smart Cities in the Post COVID-19 Arena 2023 is the premier forum for the presentation of new advances and research results in education theory and practice. This conference is a prestigious event, organized to provide an international platform for academicians, researchers, managers, industrial participants, and students to share their research findings with global experts. All full paper submissions will be peer-reviewed and evaluated based on originality, technical and/or research depth, accuracy and relevance to conference theme and topics.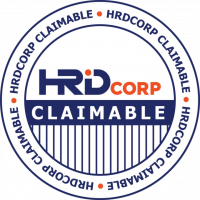 Inviting papers related to the following (but not limited to) topics:
• Smart Cities in Post Covid-19 Society
• KPI Indices for Smart Cities
• Platform for Share Economy, and Its Planning, Designing and Management
• Data Sharing and Privacy Protection
• Smart finance
• Start-ups and Business Ecosystems
• Social Capitals and Societal Governance
• Infrastructure in the Post-Urban Society
• Digital Transformation for Social and Economic Innovation
• Voluntarism, Partnership, and Local Engagement
• Tourism and Local Development
• Social and Economic Innovation in Rural Areas
• Climate Changes' Threats and Opportunities for the Countryside
• Urban-Rural Interaction
• Cultural Experience and Tourism
• Smart Resilience to Infectious Diseases and Natural Disaster.
YBhg. Dato' Seri Ir. Dr. Zaini Bin Ujang
Secretary General, Ministry of Human Resources Malaysia
Professor Kiyoshi Kobayashi
Professor Emeritus, Kyoto University
Prof. Dato' Sri Ar. Dr. Asiah Abdul Rahim
Professor, Kulliyyah of Architecture and Environmental Design, International Islamic University Malaysia (IIUM)                    
Prof. Ir. Dr. Siti Fauziah Toha
Deputy Director, IIUM Academy and Professor of Artificial Intelligence, Kulliyyah of Engineering International Islamic University Malaysia
Prof. Dr. Zainal Abidin Sanusi
Director, Sejahtera Centre for Sustainability and Humanity, International Islamic University Malaysia (IIUM)
Tpr. Hj. Nik Mohd Ruiz Ahmad Fakhrul Razy
Council Member, Malaysia Institute of Planner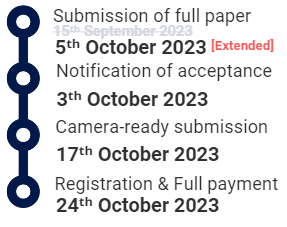 Single Participation/HRDC Claimable

RM1500 [USD324]

Early Bird's Discount

RM1000 [USD216]

Group (min. 3 pax)

RM1000 [USD216]

per pax

Paper Presenter

RM800 [USD173]