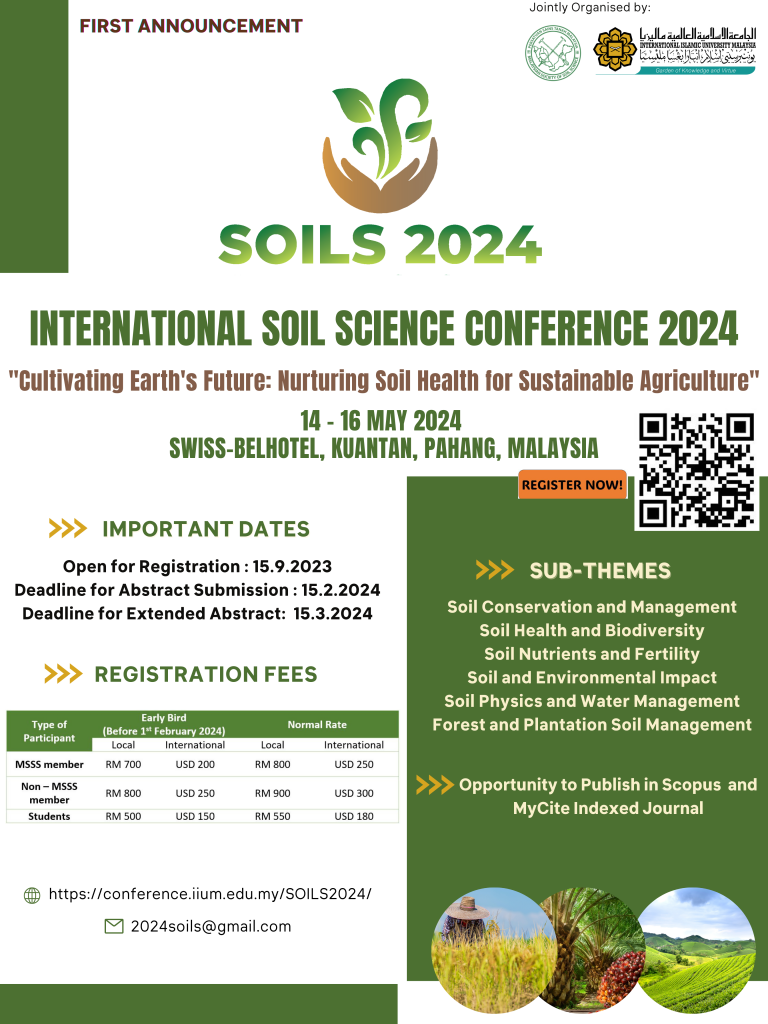 BACKGROUND
The Soil Science Conference is a conference that is conducted annually, where the MSSS is the main organizer, together with selected research institutions or universities as the co–organizers. It serves as a significant platform for researchers, scientists, academicians, practitioners, and industry experts from around the globe to convene and deliberate on the latest advancements, challenges, and opportunities in the realm of soil science. This conference will foster interdisciplinary collaborations and knowledge exchange, aiming to unlock the hidden secrets of soil and harness its potential for sustainable development.
OBJECTIVES
a) To bring together leading researchers, scientists, academicians, industry professionals, and policymakers from Malaysia and around the world to share their knowledge, insights, and advancements in soil science and agriculture related fields.
b) To create a platform for discussions and collaborations that will contribute to sustainable soil management practices, agricultural productivity, environmental conservation, and global food security.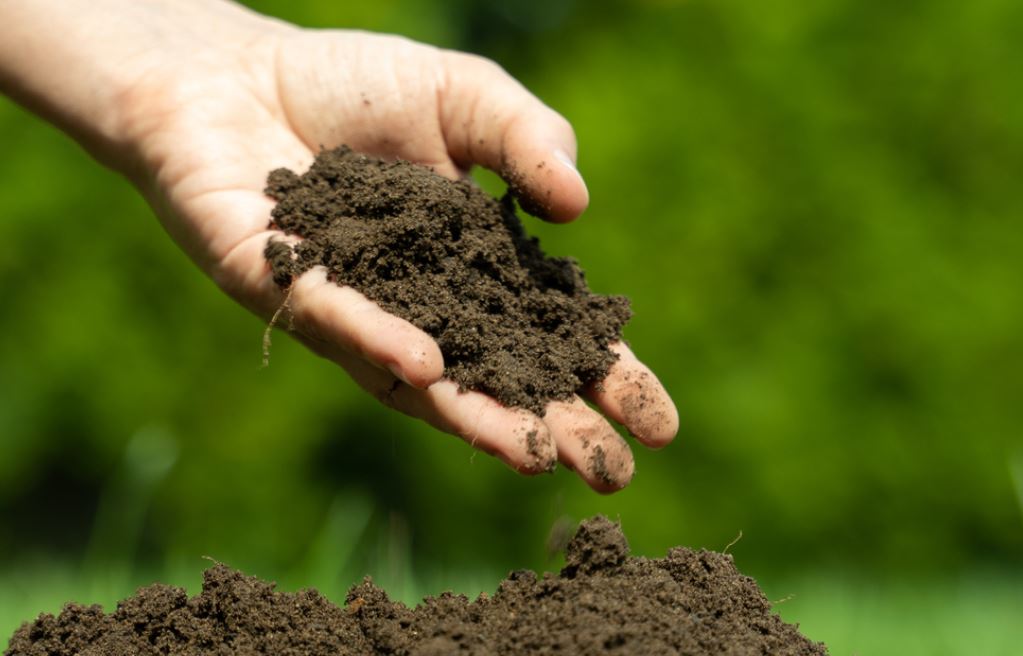 WHO SHOULD ATTEND
Academicians
Researchers
Pedologists
Agronomists
Policy makers
Students
Agriculture consultants/advisors
Private sectors and plantation companies
Individuals involved in soil/land/agriculture/environment related matters
---