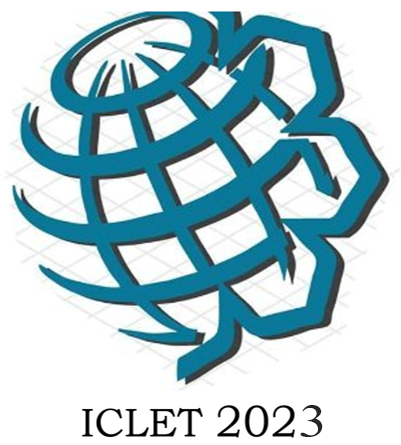 OBJECTIVES OF ICLET 2023​
Formerly known as the International Language and Tourism Conference (ILTC), ICLET 2023 provides an encompassing avenue for languages, education, tourism and hospitality experts, academicians, practitioners, students and the general research communities to converge and share various matters and studies concerning these areas.
The International Conference of Languages, Education and Tourism 2023 (ICLET 2023) is a conference collaboratively executed together with the Jamalullail Chair, Kulliyyah of Languages and Management (KLM), Kulliyyah of Education (KOE), and the Centre for Languages and Pre-University Academic Development (CELPAD). 
Provide exposure and opportunity for students, academics, researchers and practitioners to present in an international level conference which will be a continuous catalytic event for mutual intellectual growth and exchange.
Provide a platform for students, academics, curriculum developers, service providers and leaders from the industry and academic institutions to engage in latest issues and research  on languages,  education and tourism in line with the conference theme.
Provide a networking avenue for all parties involved to support and collaborate with each other in languages, education and tourism research and developments.
Academicians, practitioners, service providers, and postgraduate and undergraduate students are invited to submit high-quality papers on topics that include but are not limited to:
Communication Studies
Intercultural Studies
Discourse Studies
Gender Studies
Language Policy and Planning
Language and Media Studies
Pragmatics
Rhetoric
Sociolinguistics
Language and Identity
Applied Linguistics
Professional Discourse
Translation Studies
Genre Analysis
Language and Gender
World English
Language and Technology
Assessment and Evaluation
Semantics
Pragmatics
Stylistics
Language/ Applied linguistics
Education Psychology
Education Administration
Islamic Education
Early Childhood Education
Technology and Tourism Education
Educational Leadership and Management
Teaching and Learning for Language, Tourism and Hospitality
Career Paths in Language, Tourism and Hospitality
Interdisciplinary approach in teaching languages for tourism
Methods in the language for tourism
Needs analysis in languages for tourism
Sustainable Tourism Planning and Management Sustainable tourism policy and strategies
Climate and Tourism
Culture and Heritage in Tourism
Creative Industry in Tourism
Gastronomy and Culinary Arts in Tourism and Hospitality
Tourism and Hospitality Management
Consumer Behaviour in Tourism and Hospitality
Tourist Consumer Behaviour
Destination Marketing
Islamic Finance and Tourism
Tourism in Islamic Perspective
Language Usage in Tourism Setting Cognitive Aspects of the Language for Tourism
Digitalization and digitization in Tourism
Sustainable Development and Indigenous Peoples
Building Institutions for Sustainable Development
Equality, Equity and Development
Reshaping Economy Geography
Infrastructure and Industrialization
Post COVID-19 Endemic
Conflict, Security, and Development
Development and Climate Change
Agriculture for Development
Biodiversity and Conservation
Mobilizing the Private Sector
Financing the Sustainable Development Goals